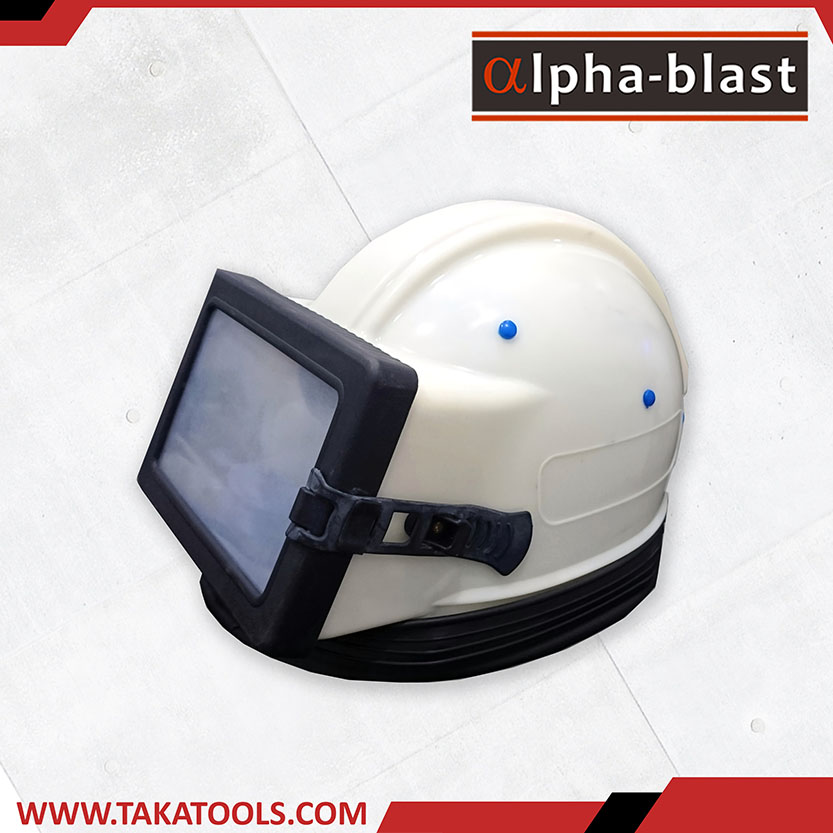 The A2B Blasting Helmet is comfortable due to its light weight. The adjustable head harness allows for easy adjustment to suit any head size. The harness is removable to allow easy cleaning.
Operators are protected from flying abrasives by 1mm thick polycarbonate window. To prevent abrasive damage to the window it is protected by 0.3mm thick disposable lenses. The large flat window provides ample viewing area without any distortion from curved windows. Tough cotton cape protects operators upper body from rebounding abrasives.
Air feed to the helmet is from breathing air filter and passes through sound reducing hose. Foam lining inside the helmet distribute the incoming airflow.
All parts for the A2B Blasting Helmet are cheap and easy to replace.