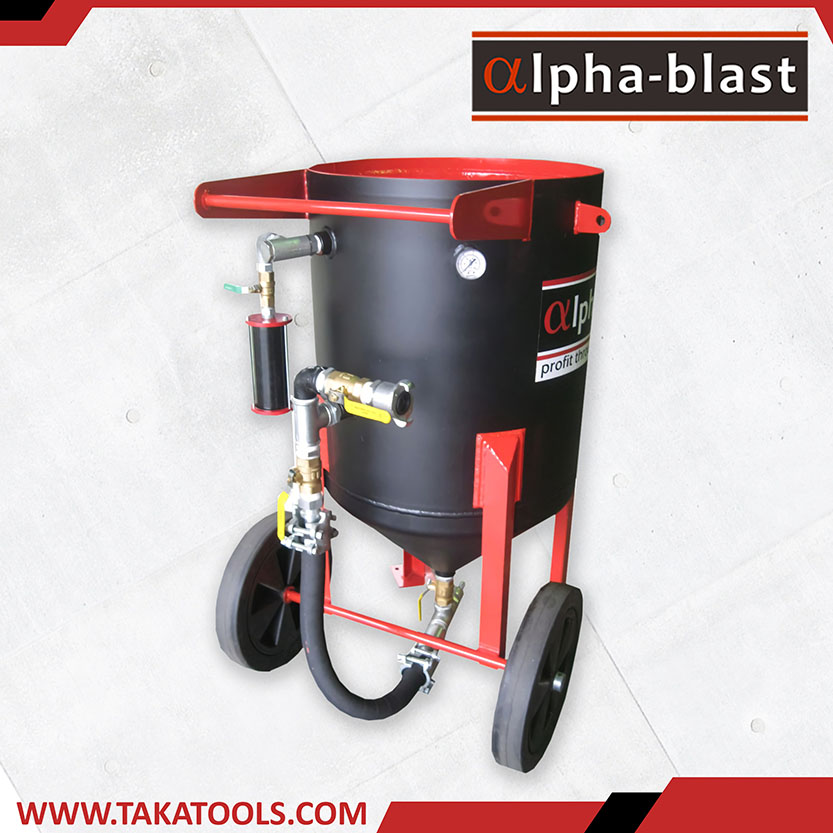 The alpha-blast range of blast pots provide a high production, reliable and operator safe blasting system guaranteed to increase your productivity and profitability on every project.
Productivity – All alpha-blast pots are fitted with full flow 1-1/4″ valves, piping and fittings to maintain maximum blasting pressure at the nozzle.
Cost saving – The infinitely adjustable Abrasive Saver Valve allows precise abrasive flow rate to the nozzle to ensure no wasted abrasive.
Safety – All hoses are connected with forged steel 4 bolt clamps connected to hose tails with locking grooves.
Low load height – The low loading height reduces the possibility of back strain when manually refilling with abrasive.
Reliabilty – Durable high quality components are used throughout the pot assembly.