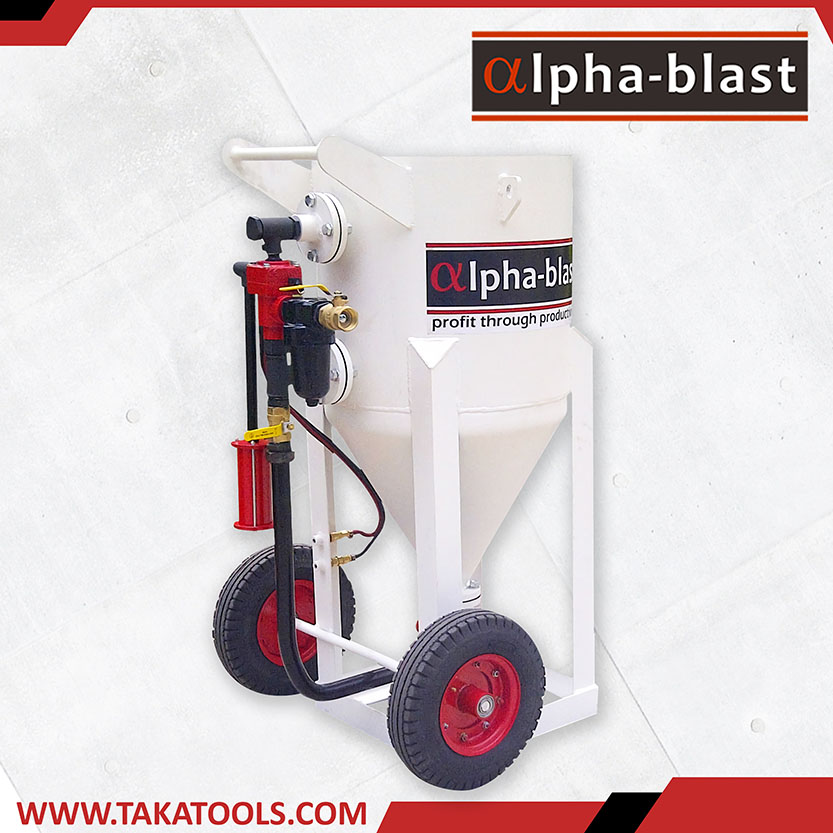 Conventional blast pots are fitted with 90 degree lower cone. The SuperFlow design is 120 degree steep lower cone. This increased angle of the lower cone provides a more consistent abrasive flow to the metering valve and ensures the pot is suitable for all abrasive types.
Even the finest of abrasives ie, garnet, glass beads, sodium bicarbonate etc, will flow smoothly and uninterrupted.
Ease of Maintenance. Control and abrasive metering valving are quickly, easily and safely removed from the blast pot as and when maintenance is required. Only basic hand tools required for servicing.
Safety. Rigid support frame and over size wheels allows the SuperFlow blast pot to be easily moved and firmly positioned.
Productivity. All alpha-blast pots are fitted with full flow 1-1/4″ valves, piping and fittings to maintain maximum blasting pressure at the nozzle.
Reliability. Durable high quality components are used throughout the pot assembly and the high flow All valve service kits are inexpensive and easy to fit when servicing is required.