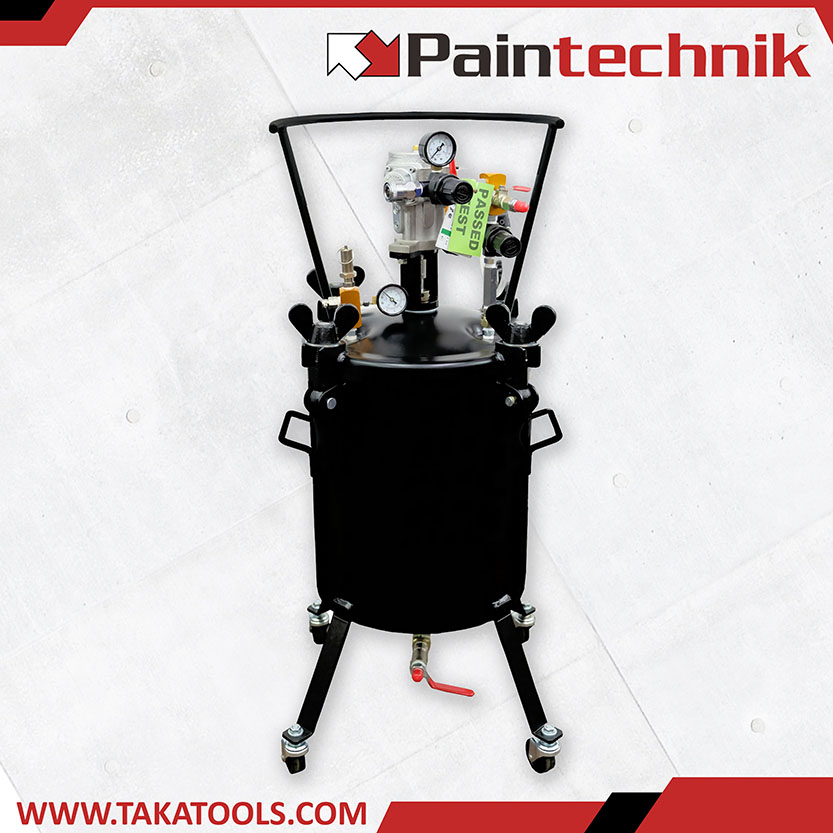 Pneumatic Pressure Tank Sprayer

The Paintechnik Pneumatic Pressure Tank is multi functional and highly portable for flexible operations in tough environments with limited space.
Fitted with an M0701 air motor to provide more power and durable working time. Quick and easy clean-up. Tough construction allows for use with all materials. For high corrosive materials tank is lined with stainless steel. Provides uniform fluid pressure delivery.
Typical applications include wood, plastic and metal finishing. Typical fluids handled; Waterborne coatings, Waterborne adhesives, Acid-catalyzed coatings and Solvent borne coatings.
Available in 10 and 20 litre capacities.