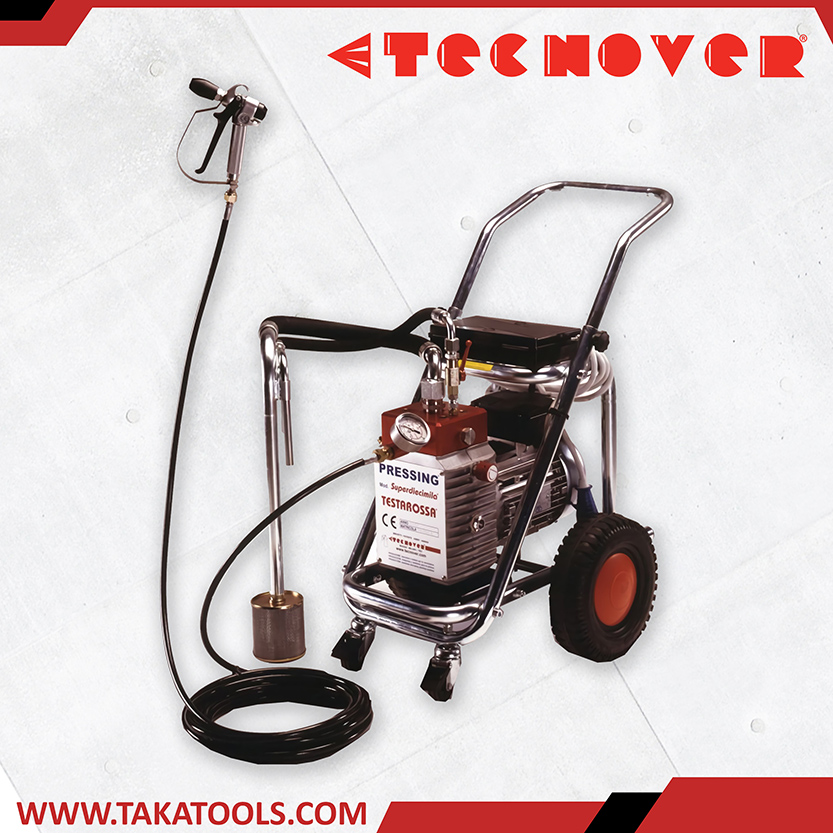 Contractors most popular choice due to its excellent price to performance ratio.
The TR10000 is powerful enough for use with 2 spray guns (0.021″ spray tips) at the same time for spraying light paints.
This model is also available with flanged pump body to permit the use of a 3 phase electric motor. For work-sites without power the TR10000GAS is fitted with a 9HP Honda gasoline motor.
Versatile all round performance airless sprayer for multiple industries and applications.
Details:
Power – 1.8kw, Single Phase, 230V, 50Hz
Noise level – < 75dba
Max Pressure – 220 Bar
Fluid Delivery Rate – 9 litres per minute
Max Nozzle Size – 0.041″
Delivery Head – 70 meters