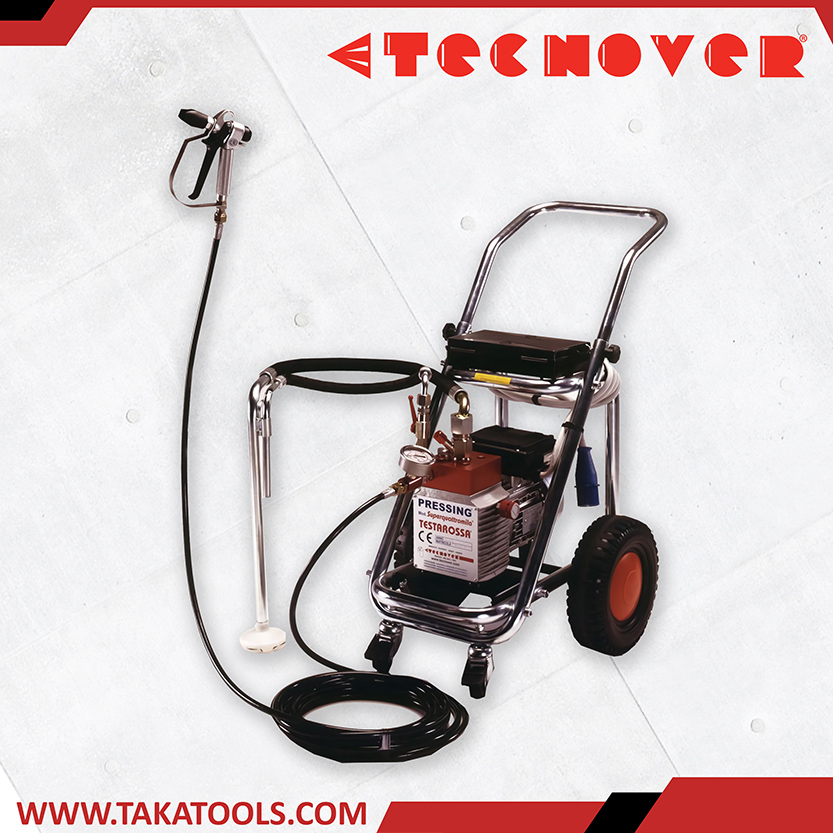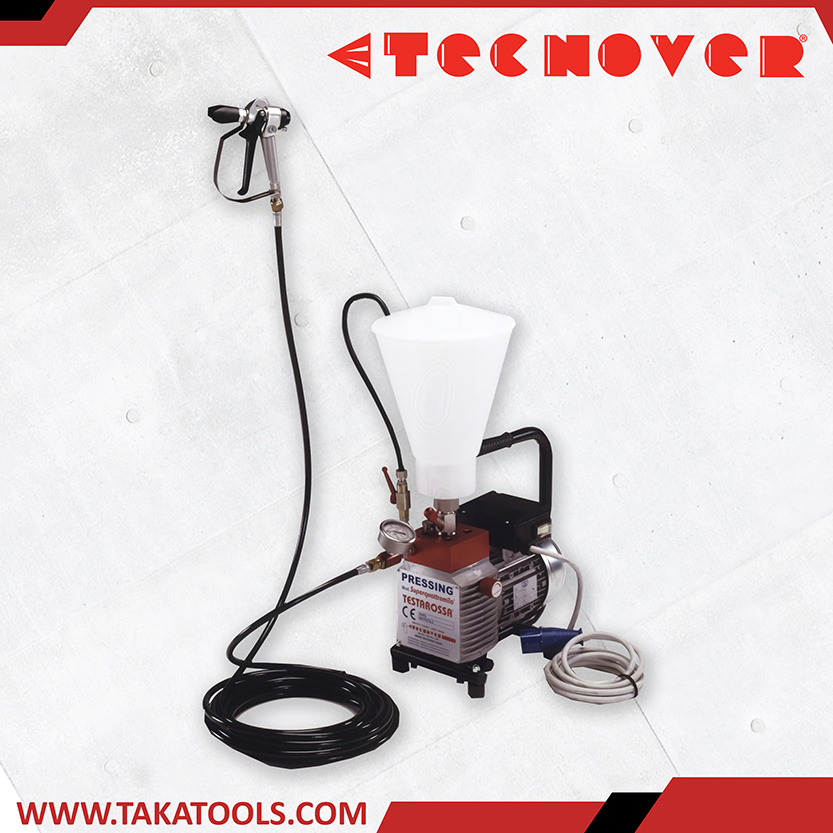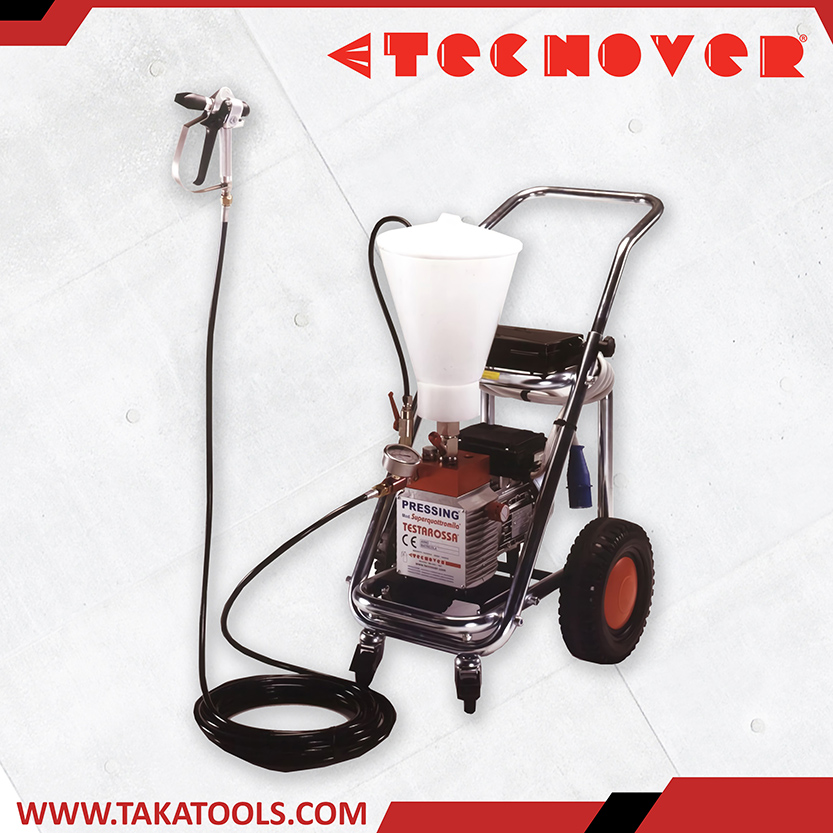 This is the entry model Tecnover airless sprayer. Most suitable for smaller projects, that still require professional performance.
Weighing only 40kg allows the TR4000 to be easily moved. Suitable for use in wide range of industries; building, carpentry etc for applying light paints.
Available with gravity tank or suction system. With or without mobile cart.
Details:
Power – 0.75kw, Single Phase, 230V, 50Hz
Noise level – < 75dba
Max Pressure – 220 Bar
Fluid Delivery Rate – 4 litres per minute
Max Nozzle Size – 0.021″
Delivery Head – 30 meters